The Process
Plan your perfect kitchen
When you invest in a kitchen from Snellings, we'll be with you every step of the way. From the very first design consultation to the last day of installation and beyond, our talented and experienced team will help ensure every part of the project goes perfectly.
The first thing we'll do when you come into our showroom is sit down to find out exactly what you're looking for. We'll talk about your needs and requirements, what you want from your dream kitchen as well as how you use it and what you use it for. Nowadays the role of the kitchen goes above and beyond simply a space for cooking – it can be your home office, your entertaining space, where you help with homework, chat over coffee and a whole host of other uses.
Our team will provide you with unbiased, expert advice and help you to select the units, work surfaces and appliances that are right for you. To make the process even easier, we'll liaise with architects and tradesmen to ensure the design and installation of your new kitchen is as smooth and as seamless as possible.
Step one
Exploration
Before you begin planning your new kitchen, you can explore the different designs, features and appliances available by visiting our showroom. This gives you the opportunity to get hands on with our work surfaces and units, and get a real feel for their quality and style.

All of our kitchen designs can be customised to suit your home and your lifestyle. Once you've taken your time getting to know our stunning ranges and exploring the various designs, features and extras on offer, speak to an expert member of our staff to get your journey underway.
Step two
Consultation
Your first consultation with our expert kitchen designer is absolutely free and on a no-obligation basis. It can take place in our showroom or, preferably in your own home. Visiting your existing kitchen, and seeing your décor and furnishings, gives our kitchen designer the chance to really get to know your taste, your lifestyle and the nuances of your space.

During the home consultation, our talented designer will measure your kitchen and talk to you about your needs and requirements. We'll then create a bespoke design that seamlessly integrates into your home and gives you the kitchen you've always wanted.
Step three
Design
We know how important it is to get the design phase right, so we combine our many years of experience, up-to-the-minute knowledge of kitchen trends as well as tried and tested technical expertise to produce a design that will deliver the wow factor every time you step into your new space. We'll take everything you tell us during the consultation and mix it with our in-depth knowledge of kitchen design to create a recipe for a kitchen you'll love.

The design process will take around a week, although some complex projects may take a little longer to get right. Once the design is complete, we'll present you with the plans and go over every detail to make sure you're 100% happy.
Step four
Installation
Installation is one of the most important parts of the journey. To make sure everything looks and fits exactly as it should, we'll project manage the build, overseeing every detail — offering you complete peace of mind.

We'll even liaise with architects, plumbers and electricians, source lighting and flooring and install all your gadgets and appliances. What's more, we can even remove and dispose of your old kitchen for you, allowing you to enjoy your new, stylish space as soon as it's installed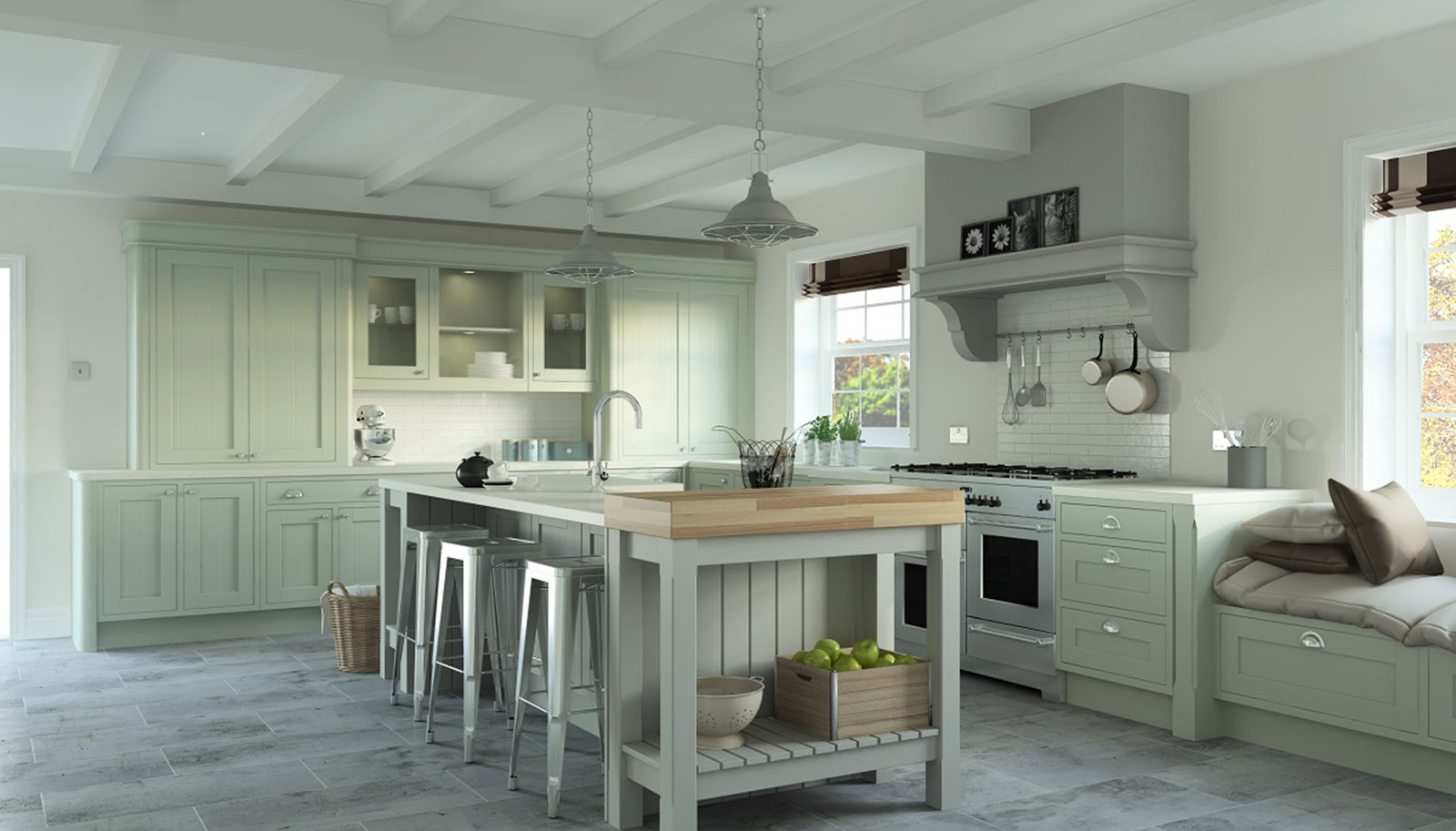 CUTTING EDGE TECHNOLOGY
Articad design software.
To help our customers visualise their new kitchens as clearly as possible, we use innovative Articad Design Software. This allows us to digitally replicate the home environment and give our customers a realistic glimpse of their new interior.
This part of the process is incredibly valuable as it offers us an opportunity to make changes, add features and perfect the design before it's built, installed and finished. You can find out more about Articad software by talking to an expert member of our team.
get in touch