The uncluttered and orderly aesthetic of Shaker kitchens appeals to a broad range of tastes. Clean lines and solid materials make the style ideal for both modern and period properties, while the versatile design of these classic style kitchens lends itself perfectly to personalisation.
The Shaker style can easily be adapted to suit kitchens of all shapes and sizes. These kitchens can be integrated with the latest electronics, appliances and accessories, allowing you to create a space that's perfect for your home.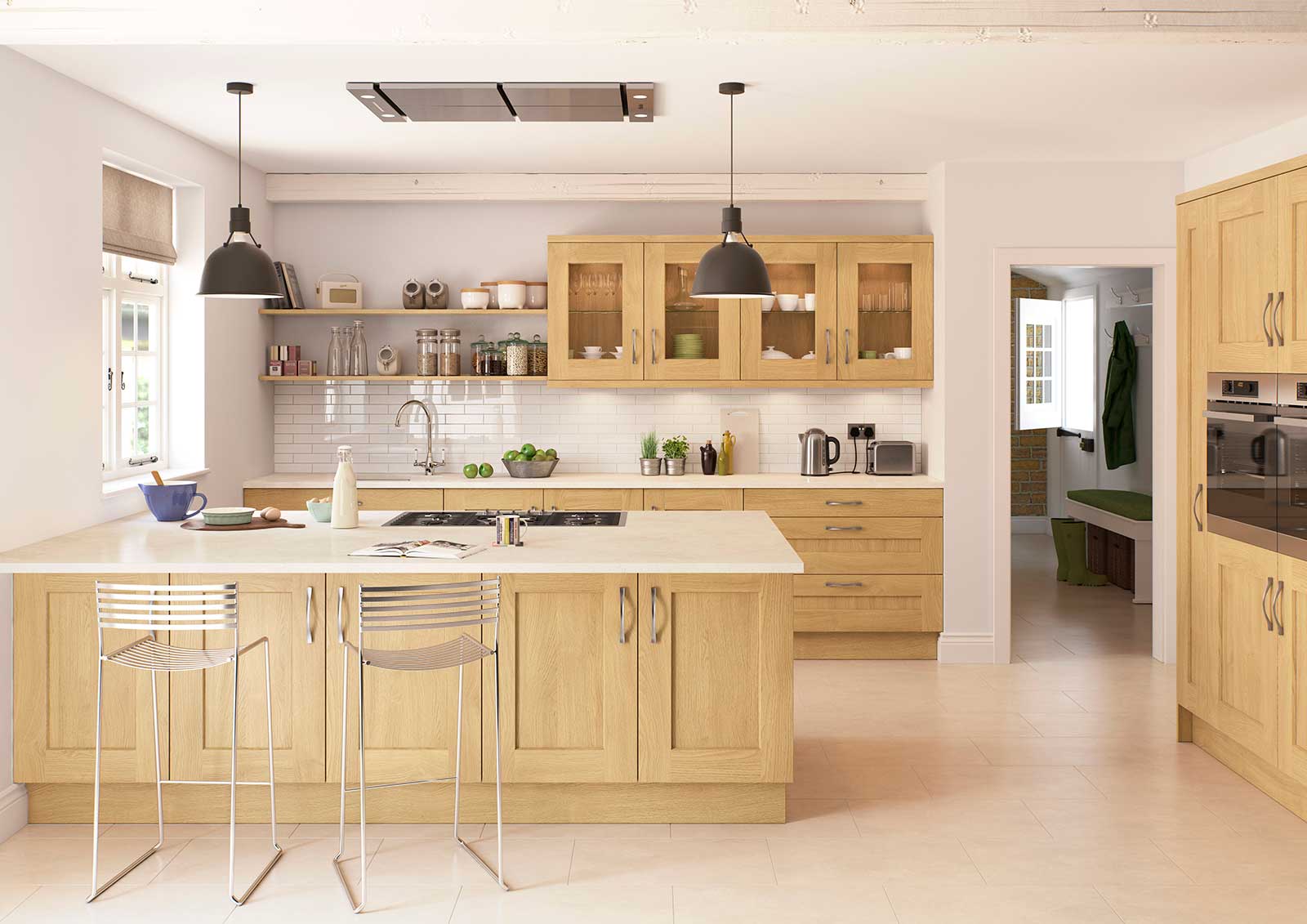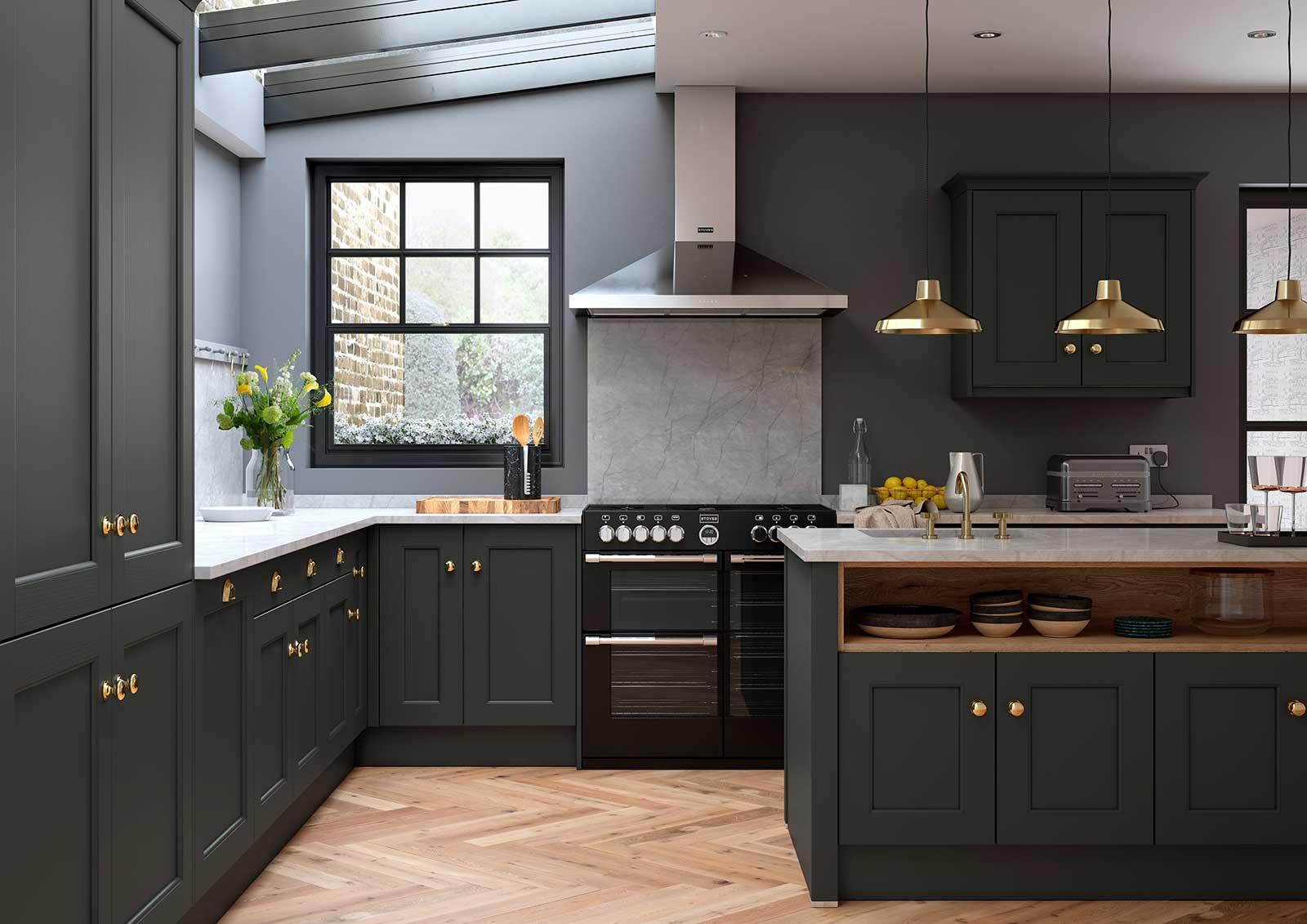 Best of both worlds
Although the features of a Shaker kitchen are fairly classic – the inlaid wooden panels are instantly recognisable and instantly iconic – the style can also be adapted for modern properties.
Using darker colours, like graphite grey or even black, can dramatically change the look of a Shaker kitchen. Adding contemporary finishing touches and a clean, bright work surface will further enhance your modern aesthetic.
If you want to keep your Shaker kitchen classic, opt for dark blue, dark green, cream or neutral tones for your units. You can then finish your kitchen with beautifully crafted, traditional fixtures and fittings. The options are almost endless, which is why we're here to help guide you through the design decisions to make sure the final design goes beyond your expectations.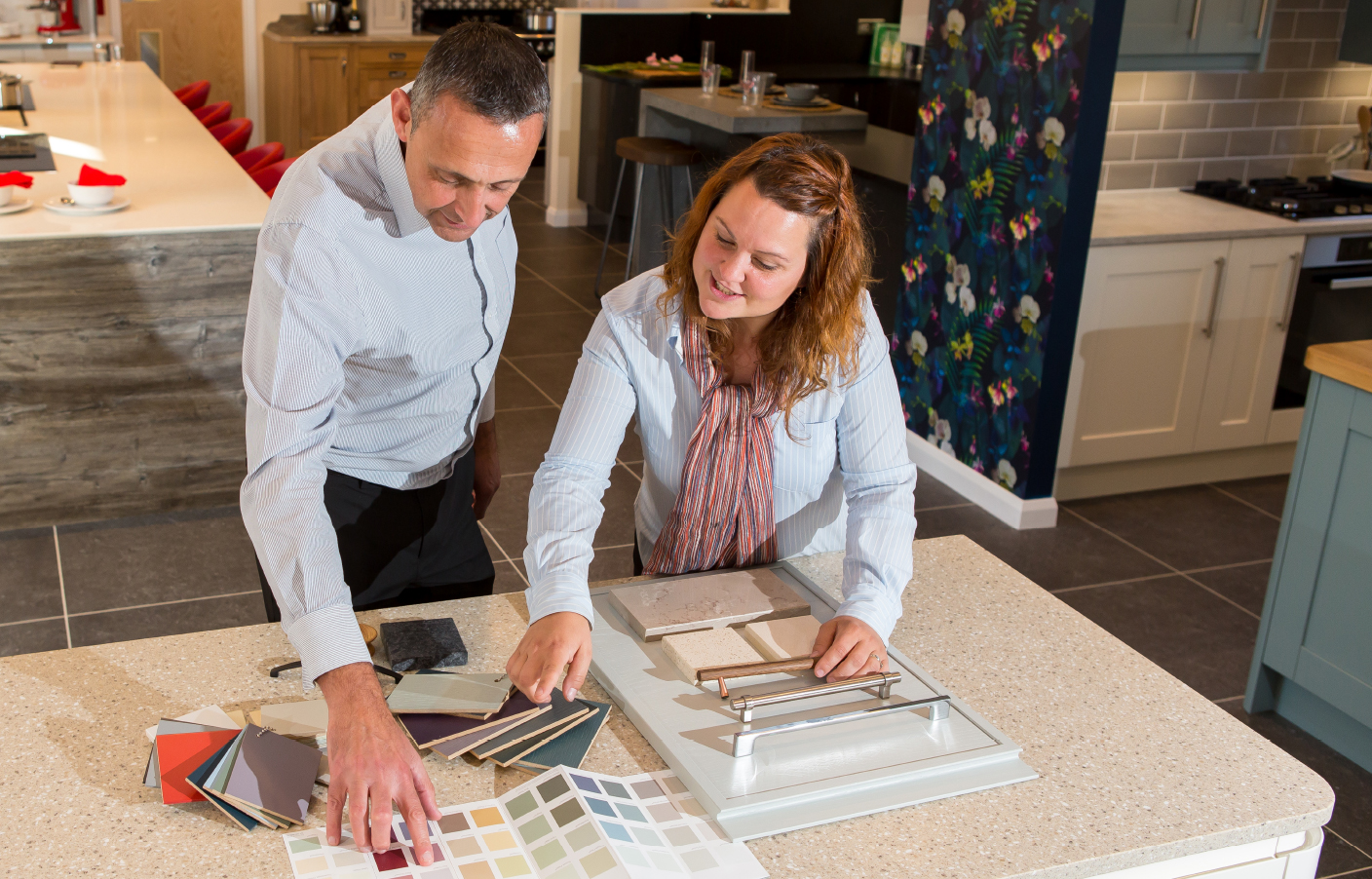 Designed around you
Basing your kitchen design on the Shaker style gives you a lot of room for innovation and customisation. Our team will take all your needs into account when designing the space to create the ultimate bespoke kitchen. Whether you like to entertain family and friends, bake beautiful cakes or create delicious dishes, we'll help you to build the kitchen that makes it easier and more enjoyable.
Your Journey
Hassle-free
As well as working side by side with our clients throughout the design process, we'll liaise with architects, plumbers and electricians to ensure the installation goes smoothly. Our hardworking team will work to your timetable and ensure you're happy with the process every step of the way.
If you want to take your kitchen tech up a level, we can help you to choose and integrate your appliances even create a state-of-the-art smart kitchen. What's more, as we're completely impartial, we can offer you an unbiased opinion on which products are right for you.
Find out more by requesting a call-back or visit our extensive showroom nestled in the beautiful Norfolk countryside.