Offering exceptional design, high-quality materials and a huge choice of innovative features, our kitchen appliances will add functionality and style to your kitchen. From cookers to coffee machines and fridges to freezers, our range of outstanding appliances will help you create the kitchen you've always wanted.
Featuring some of the biggest brands in the business, our collection includes products from Miele, Neff, Fisher & Paykel, Siemens, Smeg and Liebherr. All the products in our range are specially selected for their style, quality and value.
As our team is impartial, they can offer you unbiased, expert advice when it comes to selecting the right electronics for your home. Whether you're building a fully integrated smart home or just want a high-performing oven to improve your bakes, we can help you to create the perfect kitchen for your needs.
Imagine a kitchen that means you can control everything in it at the touch of a few buttons. Make using your space easier and more enjoyable and take it to the next level by integrating cutting-edge appliances.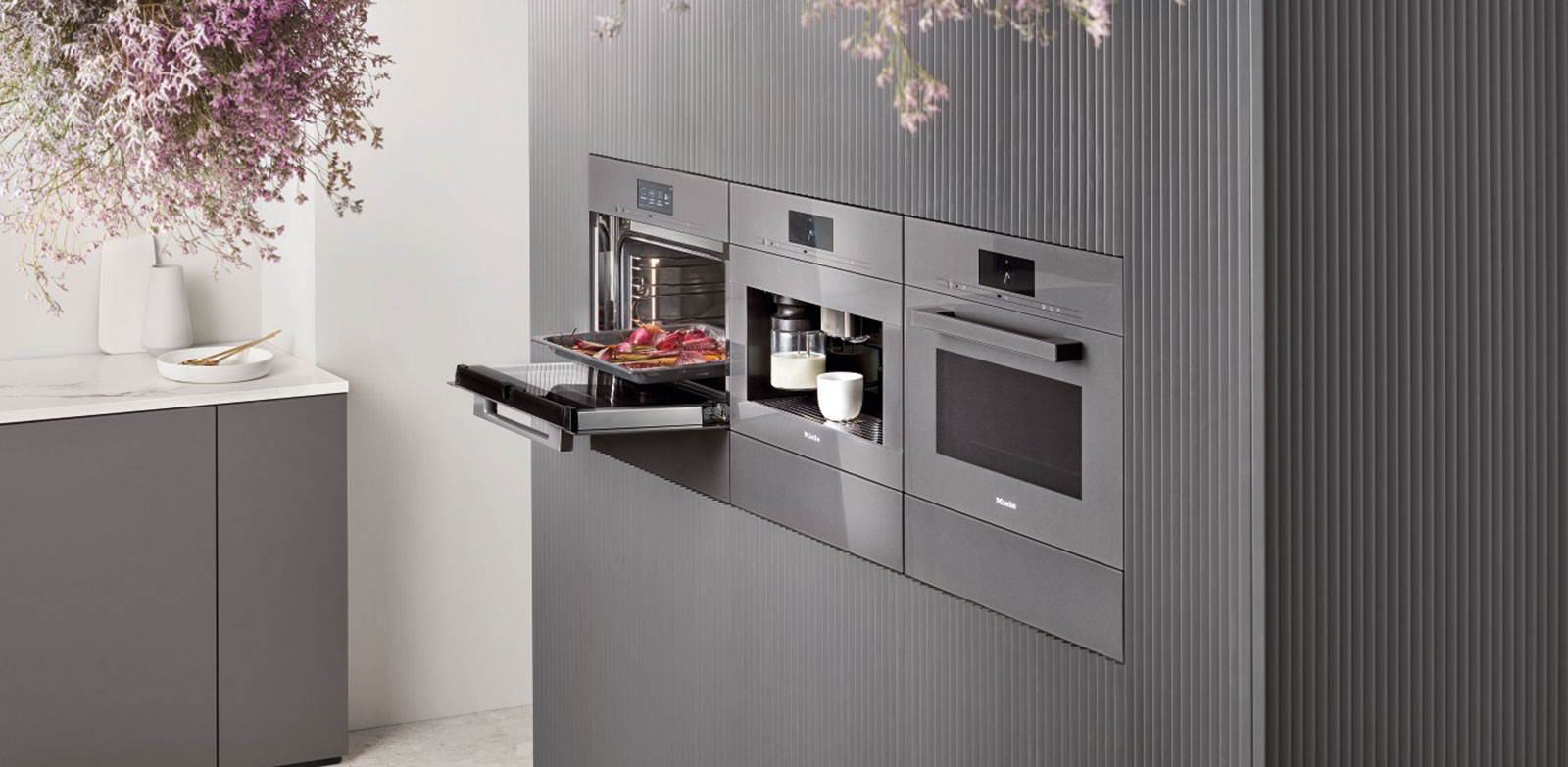 Miele Appliances
One of the best-known and most respected manufacturers in the business, Miele has been producing outstanding kitchen appliances since 1899. As well as exceptional build quality, Miele is known for its constant innovation. This means that all its ovens, hobs, washing machines and other appliances offer the very latest in integration, technology and features.
Miele products, whether they're for cooking, cleaning or cooling, are designed to look good and work perfectly. Elegant lines, high-end materials and state-of-the-art features help these precision-engineered pieces really stand out from the crowd.


Liebherr Appliances
Producing appliances for both domestic and commercial markets, Liebherr know their way around a kitchen. Combining modern design with outstanding technical performance, these eye-catching pieces will add style and functionality to your home.
Liebherr manufactures both free-standing and integrated appliances. All products are designed to offer ease of use and a stylish aesthetic. Using classic, durable materials such as stainless steel and strengthened glass, Liebherr creates a modern look with a timeless touch.
Many Liebherr products offer innovative features and high-tech extras. These ensure their ovens, fridges, freezers and accessories are ready for the homes of tomorrow.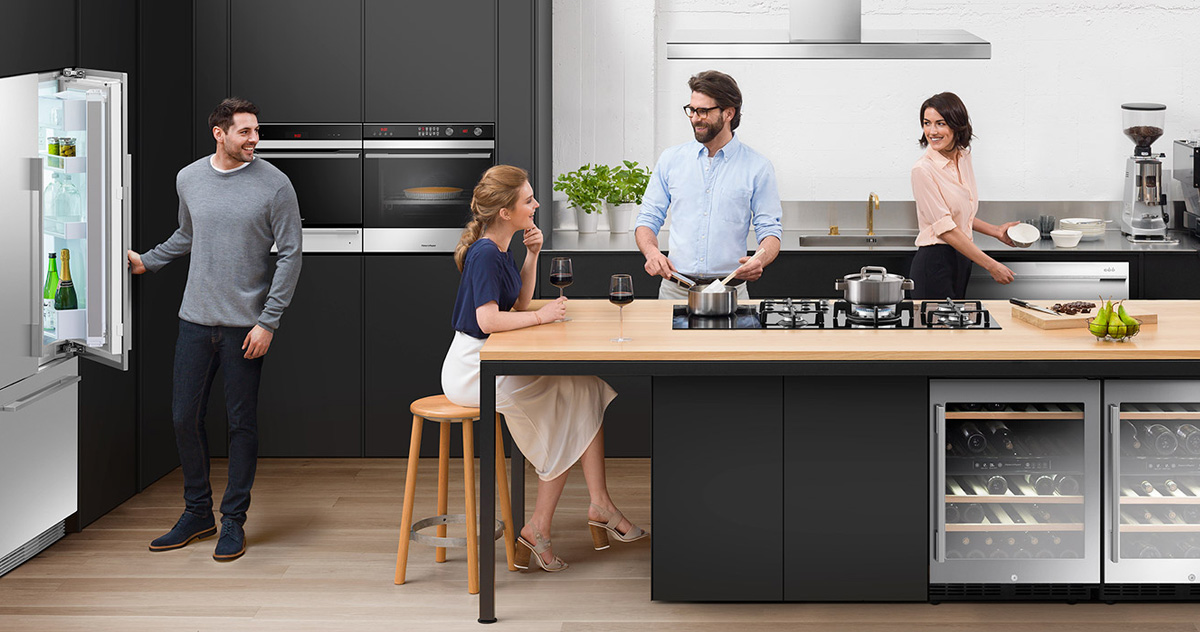 Fisher & Paykel
Operating in over 50 countries around the world, Fisher & Paykel have been producing innovative, boundary pushing products since 1934. With a commitment to sustainable design, the brand aims to create appliances and accessories that connect with their customers and respect the planet.
Fisher & Paykel kitchen products are designed to be both functional and beautiful. Clean, crisp lines and contemporary materials give the brand's products a distinctly modern feel, while the high-end design ensures they are easy to use and great to look at. Include Fisher & Paykel products in your kitchen design to boost the functionality and style of your space.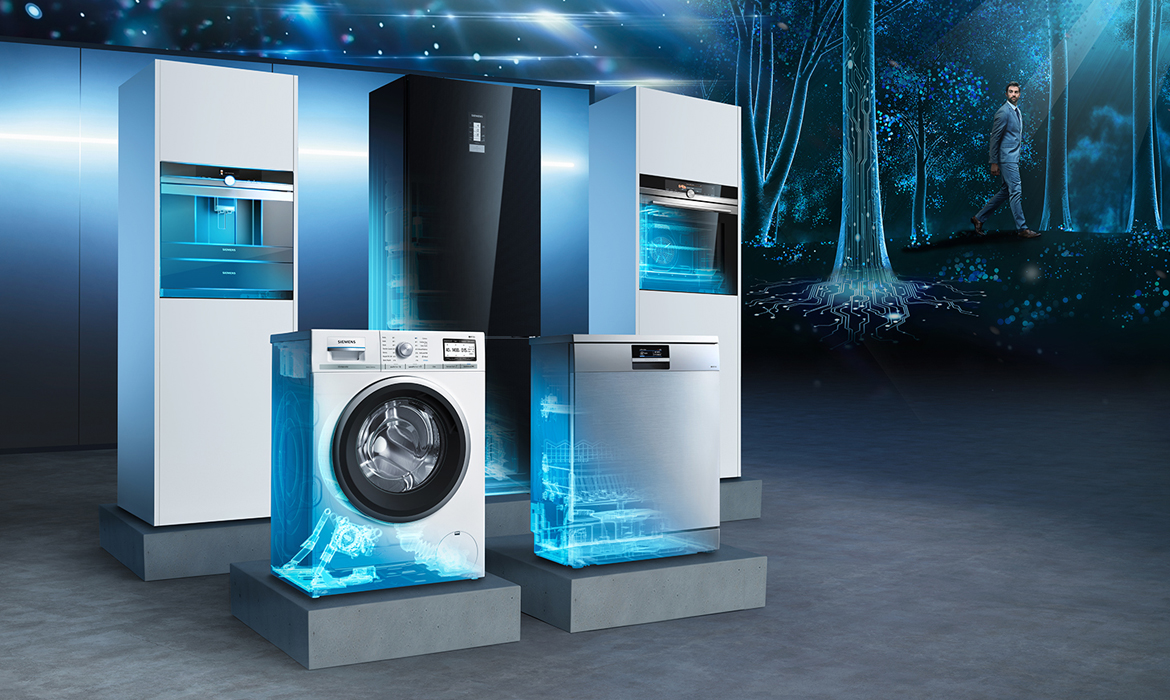 Siemens technology
Specialising in high-end technology, Siemens is leading the way in smart home appliances. One of the best-known names in electronics, the brand produces a fantastic range of stylish and innovative kitchen products.
Many of Siemens' kitchen appliances come complete with smart capabilities. Hook your oven, fridge, coffee machine or tumble dryer up to the Siemens app and you can control your kitchen wherever you are, whether you're upstairs or out and about.
Siemens' high-tech appliances are designed to make cooking, baking and cleaning easy and convenient. Building these innovative products into your kitchen gives it an innovative edge and will make you the envy of your friends and family.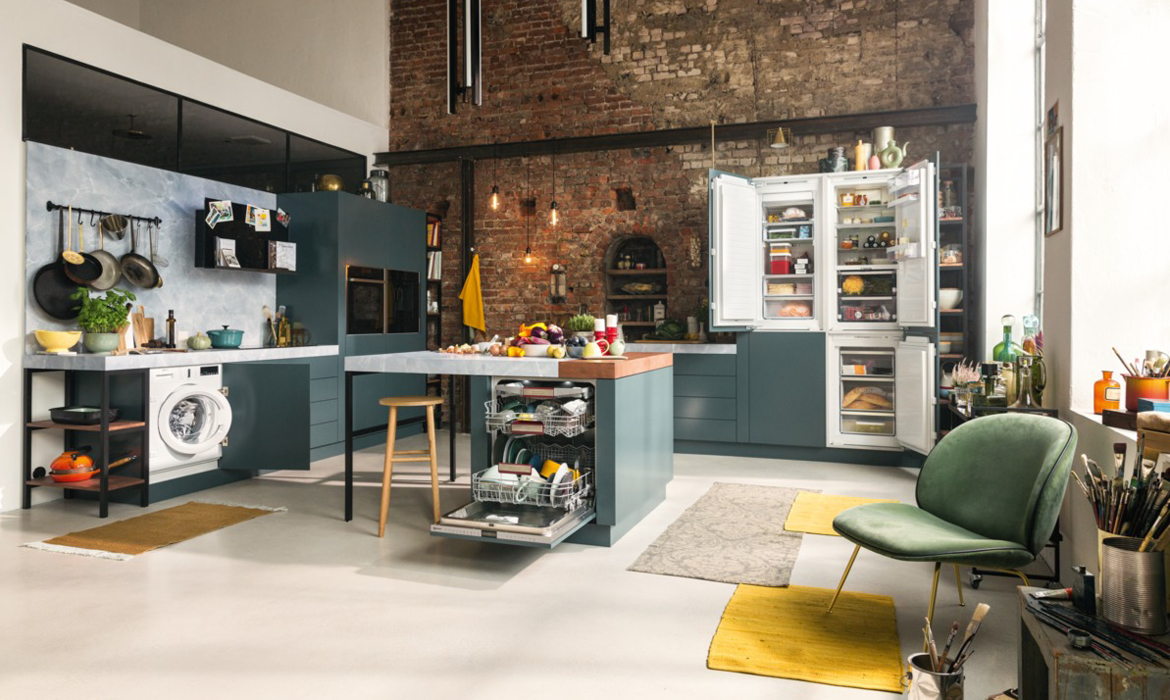 Neff
Specialising in kitchen appliances and accessories, Neff creates high-quality products that look the part and perform to perfection. Inspired by home cooks, Neff hobs, ovens and steam ovens will help you get creative in the kitchen.
Founded in 1877, Neff have been producing high-quality kitchen appliances for over 140 years. Today, Neff manufactures a fantastic range of integrated and free-standing appliances and accessories, including ovens, hobs, dishwashers, microwaves and dryers.
Ideal for both classic and contemporary kitchens, these eye-catching products will help you create a functional, innovative and stylish space that does your dream kitchen justice.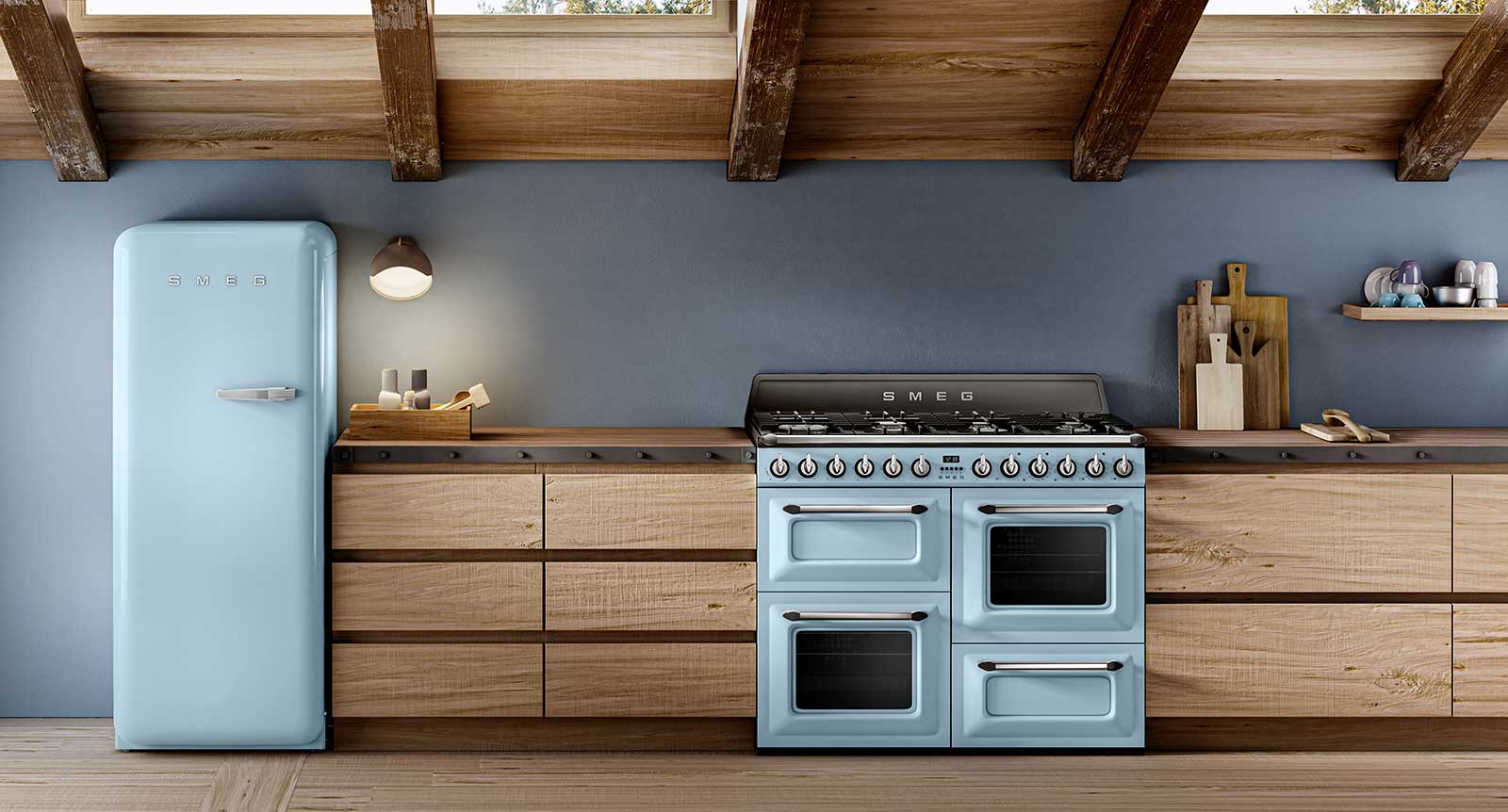 SMEG
Based in the north of Italy, Smeg produces beautifully designed and elegantly engineered kitchen appliances. Founded over 70 years ago, Smeg has a worldwide reputation when it comes to innovation, quality and style.
Though perhaps best known for its retro '50s refrigerators, the brand also makes a fantastic selection of ovens, hobs, dishwashers and other appliances and accessories. Combining a flare for design with cutting-edge technology, Smeg is a great choice for your kitchen.
As well as good looks and high-tech capabilities, Smeg has a commitment to green design and sustainability. This makes Smeg products perfect for those trying to build a home that looks great and is gentle on the environment.