Clean lines, stylish materials and innovative storage solutions make contemporary kitchens a great choice for modern homes. Designed to give you great functionality and an Insta-worthy look, our contemporary kitchens will help you create the ultimate space for cooking, dining and entertaining and you'll be the envy of all your friends and family.
As individual as you
All our contemporary kitchens are individually designed to ensure they suit you and the way you use your kitchen. This allows us to integrate bespoke features into the kitchen, giving you a space that meets every aspect of your lifestyle, whether you're an expert at entertaining or like bringing a range of recipes to life
Freedom of design
When it comes to contemporary kitchen design, there are no rules. A contemporary kitchen can be anything you want it to be, from an angular black steel space to an indulgent graphite and tarnished brass design.
By using modern, innovative ideas as our inspiration we can create something truly unique. Many of our contemporary kitchens incorporate unusual or new materials. As well as improving usability, this allows us to build you a kitchen that looks original, eye-catching and unlike anything you've seen before.
Contemporary kitchens look fantastic in modern properties; however they can also look great in period homes. Talk to our expert kitchen designer to find out how a state-of-the-art space could work in your property.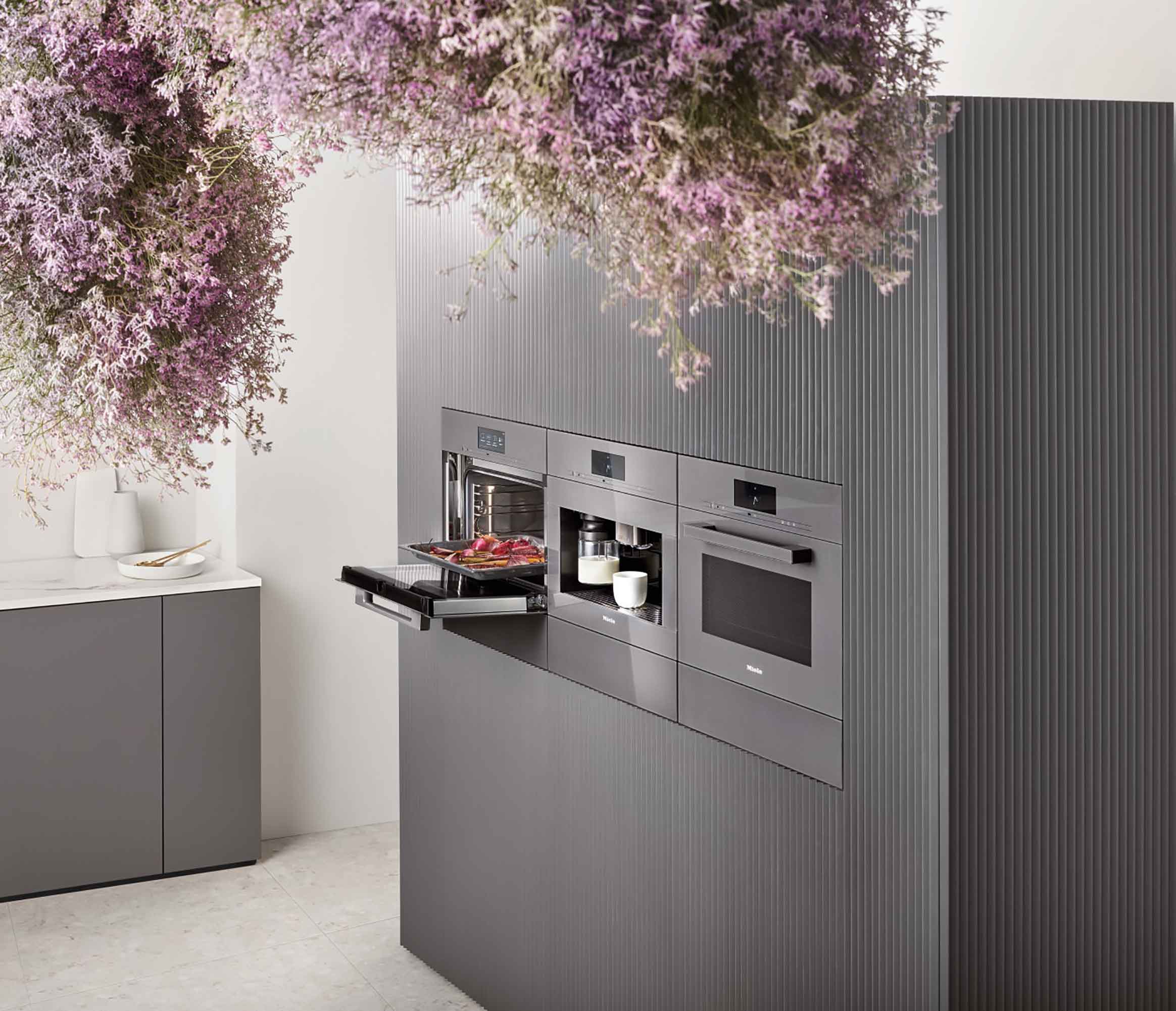 Technology
Integrated appliances
We're able to offer you unbiased advice on which appliances, accessories and extras will turn even the most dated kitchens from ordinary to extraordinary. We can talk you through integrating smart systems into your kitchen and build you an exciting, innovative and functional space your whole family can enjoy.
explore appliances
Peace of mind
We work closely with our clients throughout the design process to ensure they're happy with every aspect of the kitchen. As all our designs are bespoke, we can change or adjust every element to better suit your needs, your home and your lifestyle.
Once you're happy with the design, we'll project manage the installation to a timetable that suits you. As well as ensuring the kitchen looks, fits and performs exactly as it should, we'll liaise with architects, plumbers and electricians for a completely stress-free experience for you. We can even source the perfect flooring, lighting and accessories to finish the space perfectly and save you scouring the shop or being overwhelmed by your options.
Get in touch
If you're looking for a contemporary kitchen that will transform your home and your lifestyle, we can help.
Request a call-back or make an appointment at our showroom today.